WOPR Summit Organizers
This page is a work in progress
clayball
WOPR Summit Founder / Treasurer
@ttheveii0x on Twitter
Living in kernel/userland since Red Hat 4.0 Colgate. Work life has primarily been in Academia and has included programming, system administration, and information security. Point of contact for the DC215 group. One of the coordinators for the Blue Team Village at DEF CON. Creates unofficial CTF challenges for local hacker cons.
mr.potato head
WOPR Summit Founder Emeritus
@MrPotat30943599 on Twitter
Maria has a computer engineering degree in Drexel, and really likes to be a "security professional". She has been tinkering with computer parts, and breaking security since she was 13 years old. The greatest accomplishment being hacking some of the google api calls, and building an entire infrastructure in 6 hours from the ground up. She is focused currently in e-commerce security.
@damikey
WOPR Summit Secretary
@damikey on Twitter
Passionate about figuring out how things work. What's mine is yours. Passes bits on .edu networks.
satanklawz
WOPR Summit Chairperson
Russell Handorf is just a dude who loves radio, DFIR, and blinky things.
Tango
WOPR Summit Co-Chairperson
@brynndeetango on Twitter
Day job focuses on implementing accessible technology in higher ed., looking to learn more about cybersecurity issues and grateful to be part of this amazing crew of organizers for WOPR.
The_syb
WOPR Summit core team
@s0l3mn on Twitter
s0l3mn is a SOC monkey who enjoys working on his homeland, learning new things, and playing with the latest and not so latest tech.
Dan Borges
WOPR Summit core team
@1jection on Twitter
Dan Borges is an information security professional with over 15 years in computer science. Dan participates in a number of cyber security competitions each year, from being on the National CCDC Red Team, to leading a Blue Team in Pros Versus Joes, and helping run the Collegiate Penetration Testing Competition (CPTC). He has been publishing a blog on infosec education for over a decade.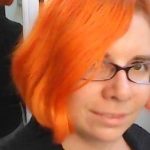 Sunfire
WOPR Summit webmaster
@chillSunfire on Twitter
web developer (focusing on #a11y and #security), married to a hacker, loves the infosec community and helping with events. resident hippie with orange hair, tiedye, and probably not wearing shoes.